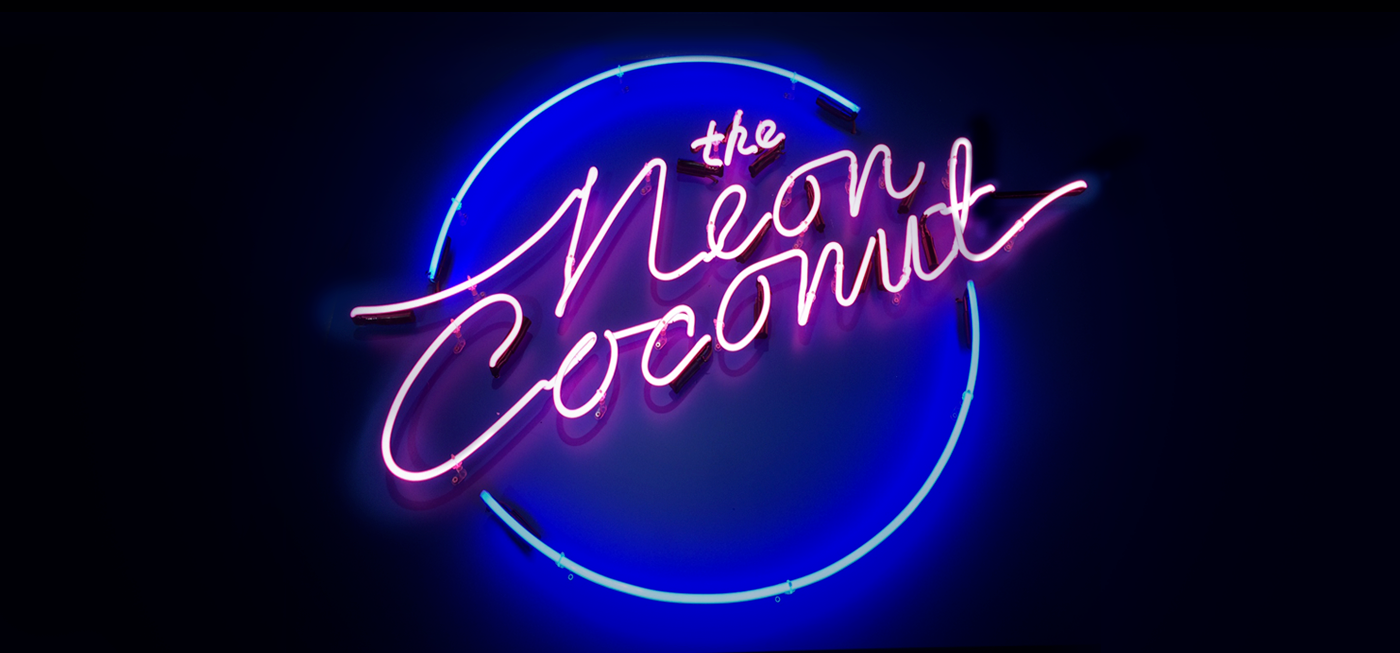 New for 2016, The Neon Coconut is the home of funk, disco and party music at Y Not Festival. Situated within the 80's inspired 'Gold City' area, the branding and promotion of the venue has to differentiate itself from the rest of the festival, which typically has more indie / rock programming.
It was also important to emphasise that this is a completely new venue and, for this reason, we opted for a two stage reveal – a teaser video announcing the stage name and then the full line up two weeks later.
Neon signs and disco balls galore...